COVID-19 (Coronavirus) Response: PCRS Network is urgently working to accelerate the development of therapies, vaccines, and medical devices to help treat and develop a vaccine for COVID-19. We are leveraging our large network of Clinical Research Sites, 95% of which are still fully operational, to fulfill this mission.
According to The World Health Organization, in 2016, over 41 million people around the world died just from noncommunicable diseases (NCD) like cardiovascular disease (17.9 million deaths; accounting for 44% of all NCD deaths); cancer (9.0 million deaths; 22%); chronic respiratory disease (3.8 million deaths; 9%); and diabetes (1.6 million deaths; 4%). Millions more die each year from communicable diseases. The need for cures and better treatments for patients continues to grow, yet the timeline for developing and obtaining approval for new drugs remains virtually unchanged after years of attention to the problem.  Why is that, and what can be done to promote real change?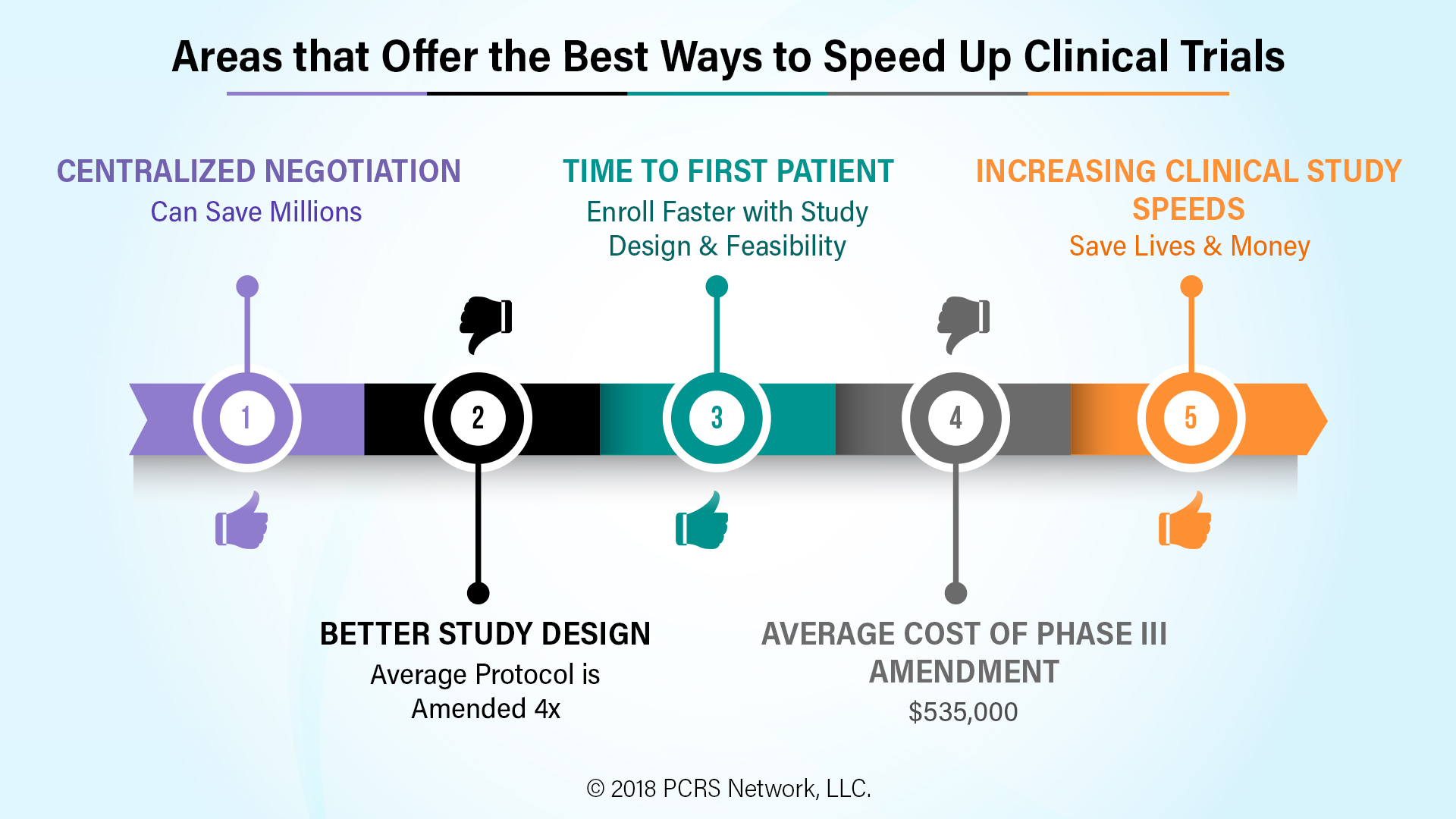 To better understand the issue, it helps to understand the cost of bringing a drug to market.  The cost of creating and bringing a new drug to market exceeds $1.4 billion per drug, and when considered as part of a large pharmaceutical company portfolio, the cost can be closer to $5 billion for each successful drug application. Drug patents begin from the date of application, so with the timeline from concept to approval taking up to 15 years, drug companies are left with very little time to recover their costs once a new drug is approved.
While most people in the industry continue to look for operating efficiencies and technology breakthroughs (including the use of Big Data and Artificial Intelligence, which I will cover in a future article), some suggest that the answer may be in providing additional incentives to develop new drugs, or even in increased drug prices. In a recent article in article entitled "The Case for Expensive Antibiotics", Maryn McKenna makes a strong argument for why antibiotic prices should be allowed to increase, in some cases, dramatically.
Which areas of clinical trials offer the best option for speeding up the drug to trial?
Better study design:  A) Although it varies by study phase and type, time to first patient is always a key target date in every study plan.
B) The average protocol is amended four times before a study is completed, often because adequate enrollment of volunteers was not possible under the original design. With the average cost of a phase III amendment at $535,000, just the cost of avoidable amendments looms large.
Centralized Negotiation: There is a significant movement by both Sponsors and CROs to use of network affiliated sites where a single negotiated contract and budget applies to all sites. When done correctly, it can speed up clinical trials by weeks or even months, saving tens of millions of cost, and many more millions in lost revenue opportunity.
As so often is the case, the answer to the problem of the high cost of developing new drugs will come not from just one source, but many. Operational and process changes offer tremendous opportunities to speed up clinical trials.  For instance, by adopting PCRS Network's proprietary methodology for study design and feasibility, sponsors have been able to decrease the time for feasibility through enrollment in clinical trials, in many cases by months, saving millions of dollars of costs, and completing their studies quicker. Another example are the efficiencies all parties involved in conducting a clinical trial gain from reducing the redundancy of document collection, storage, and dissemination using systems like eRegulatory and BlueCloud®.
Although raising the price of some drugs may be part of the solution in some cases, I believe the major opportunity is in increasing the speed of conducting clinical trials.  Speed saves!